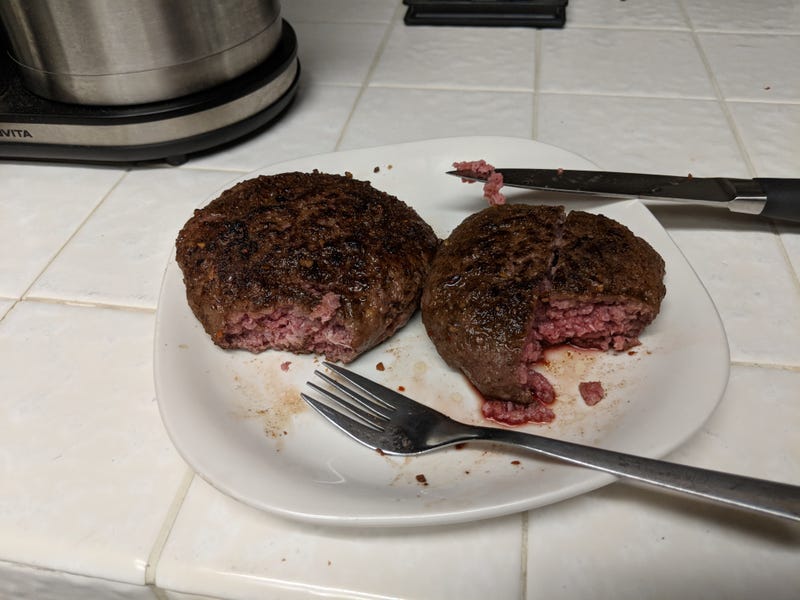 But when I do, I make them in the sous vide.
I decided to make a couple of rare burgers for me to add to some homemade chili which my mom keeps making for my lunch at work. I'm not a fan of rare burgers, but I'm hoping they cook a little more in the crock pot for lunch.
For reference I put these in the sous vide for an hour at 125 and then seared them in a small pan with a lot of butter. And damn they're good.