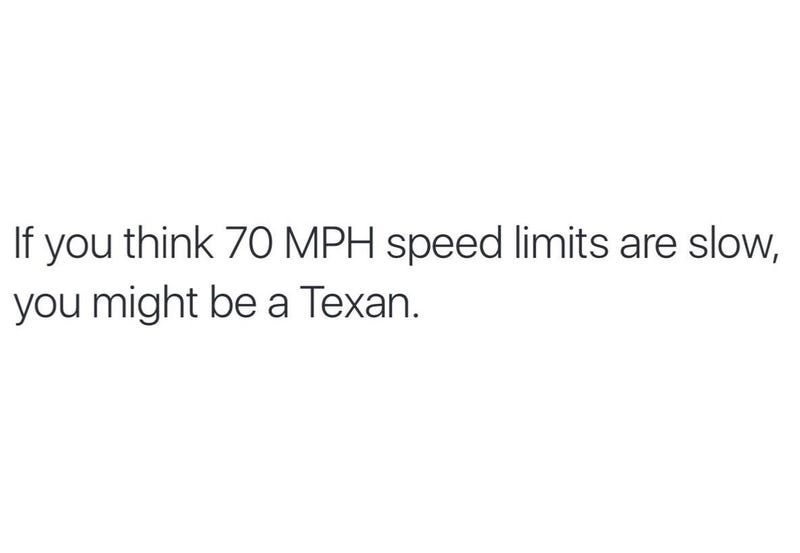 I honestly don't know how the rest of you drive on highways. I would have a life sentence in Virginia. Floridians would be breaking hips trying to get out of my way. Why does it take so long to drive between all the major cities in the NE?! They aren't that far apart...
Oh, that's right; your speed limit and traffic SUCKS. Did you know that Houston widened IH-10 to TWENTY-SIX LANES west of downtown? And the speed limit there, for that huge stretch of road, is 60, which is RARELY abided by. Big road + decent speed limit = less traffic than before.
We aren't fast drivers; we are time and speed-efficient drivers.