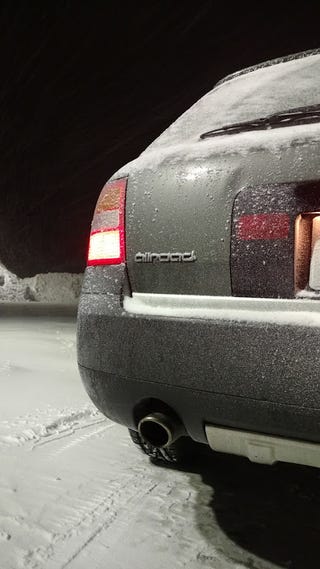 I got new shoes, it doesn;t feel like every street is made of ice.
I celebrated by treating the car to a couple snownuts
unfortunately I cant take a step forward without taking a couple steps back.
they were unable to do the alignment because the tie rod bolts were frozen.
and one of the toe bolts in the rear was busted up
They said the bolts have probably never been adjusted
so add all that to the list. But I have grip finally