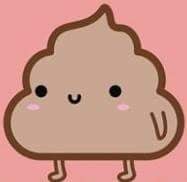 let's now play what's wrong with the car and how much it'll cost to fix it when it comes back to my dealership!
-the rear wing isn't properly bolted into the trunk
-the rear wing leaks water into the trunk
-out rageously rough idle, it was bouncing from 500-3000 rpm
-it could pass as a bro truck since it just blows black smoke out its exhaust
-straight piped with a 3" exhaust, so it'll fail NJ inspection
-Front splitter is barely held on
-clutch was slipping
-unknown aftermarket parts: headers, exhaust, BOV, intake, intercooler
In other news, I literally couldnt use 1st gear as it'd just jerk the car to pieces and 2nd gear produced a horrible noise from the engine. It was sold today at sticker $5995.