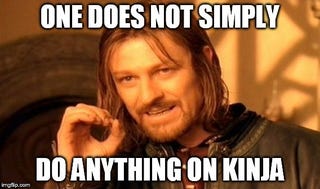 Hi everyone....I haven't been able to post or reply for several days, but the only thing I can still do is post new topics to Oppo. I really miss replying, so I'll just throw a few random ones out there — apply them however you'd like:
I think they're both smoking crack, but in Trump's case, I'm being literal. The debate really depressed me.
Damn, battleship guns are badass!
After 12 years on the site, I've just gotten my first offer to formally contribute/try out. Chuffed.
If you reply, I will star you, and that's how you know I'm still alive.
I HAVE A CHAINSAW FOR A HAND!