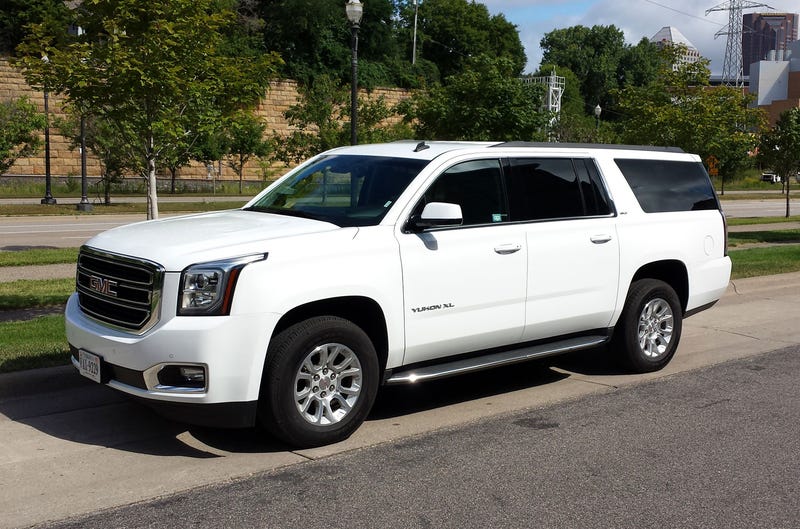 This was my rental this week...a 2015 GMC Yukon XL. Pretty well loaded with a mess of bells and whistles. For some reason it was plonked in the 'midsize' aisle at National Car Rental in Minneapolis. So I snagged it.
It's big. Really big. Ought to come with its own zip code big. And you know what? I liked it. A lot. Nobody's going to call this beast nimble, but it was easy to drive, easy to maneouver, even pretty easy to park with the various sensors on the ends and the cool back up camera that curves with the steering wheel angle to show your path backwards. Excellent HVAC (expected in a GM vehicle), very quiet at highway speeds, suspension handled the heaved and patched Minnesota roads, and the engine (not sure of size) was plenty capable of moving the thing along. Nicely finished interior with leather, heated/cooled seats, heated steering wheel and such.
So why do I feel dirty? Because I really liked it. And I'm a fan of small cars; never got the SUV thing even when we owned a '98 Mercedes ML320. This Yukon was just so unexpected...I now have to face my preconceived notions. Arg.