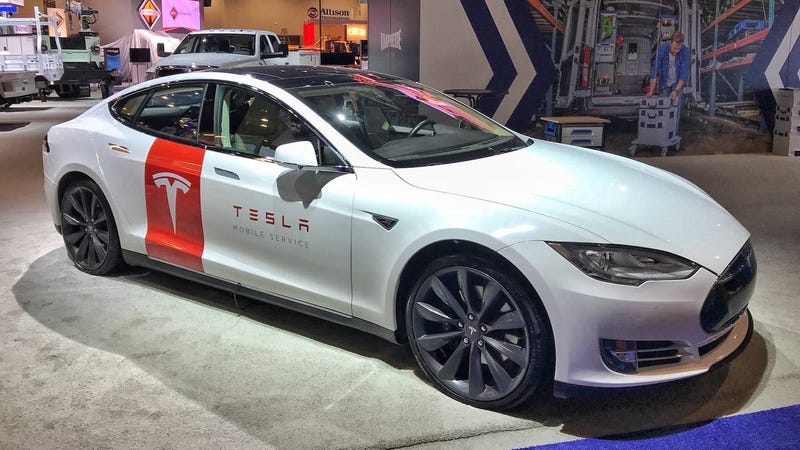 I should add "bullshit artist" to my resume. I was able to easily fool them into thinking I'm a Tesla Fanboi. But seriously, it seems like my resume is very attractive to them. I'm highly qualified and should be a good fit for them. And I am way more excited than I was before.
So I had applied for a position in their service department and as a mobile technician. Without knowing the specifics of the jobs I preferred the mobile position for multiple reasons. First and foremost, I assumed they would provide a car. Second, I wouldn't have to work with people. I prefer that. I do not like having co-workers. But on my phone interview, I learned a little more about the specifics of each job, and they are as follows:
The dealer position would focus much more on diagnosis, and it sounds like the recruiter would prefer me to want that job. She was very impressed with my experience, my certifications, and the way I answered her questions. She asked me some diagnosis questions and such and it seems she liked the answers.
The mobile position would be a lot less diagnosis and a lot more parts changing. But it would be completely independent, so I would be willing to give up more diagnosis in exchange for freedom.
Oh, and I would get a Model S or a Sprinter as a company car. So... SIGN ME UP!
But the recruiter asked me which position I preferred, and I said the mobile one because I would be interfacing with customers more. And part of that was interview BS, but part of it is true. I love talking to customers about their cars. And deride fanboyism, Tesla Fanbois are passionate about their cars, and I like passion. So it would be cool to talk to these people and educate them if they prefer.
Oh and I want a company car!
So the interview went quite well and she asked if I was willing to have an interview with their mobile tech supervisor, which of course I was. So that is next week some time. She went into a little detail about the job. I guess I would make my own schedule, sort of. She said I would have about ten cars a day to get done. So that will be interesting to learn what the jobs really entail and what their average time is at each job.
Their benefits are quite good. I think she said you get fifteen days of vacation a year which accrues from day one, and it rolls over. The stock option takes longer, I think she said two years. But I have no idea how much they pay, they put that on me. I gave them a reasonable figure.
And I also gleened some information about what I can only guess are common Tesla problems based off the questions she asked me. They are: alignment issues, CAN bus issues, battery cell issues,and NVH issues. She asked me questions related to all of those, like, do I have experience with alignments and what machines. Do I know what CAN is, elaborate. Do I have experience with NVH. And do I have experience with HV systems. And I have experience with all of those. So ha!
So, good news! I'm excited to move along in the process. Oh happy day.