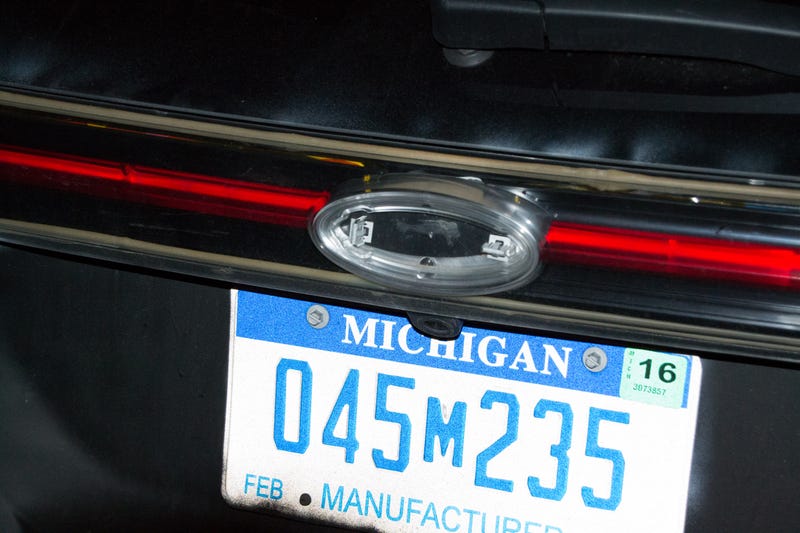 So last night I went on a little drive with my dad to The Embassy Suites Hotel near the old Stapleton Airport. According to fhrblig, there are alot of test mules that hang out there. Once I got there, I saw quite a few test mules.
I saw 3 2015 Ford Edges:
Can anybody say Giant Fusion Wagon?
Ok Who gave that antenna Viagra? Seriously, why such a large antenna?
Whats this doohickey in the passenger seat?
Im kind digging the black trim on silver paint, and yes the tire was still flat.
fhrblig was right, its badged weird. And what's up with the Plastidip?
Antenna on the wheel, thats a new one. I can't say I have ever seen that before.
The dip on the hood is already wearing, I hope that quality wont translate to the production vehicle, lol.
Duct tape can truly fix anything.
I saw a new S-Max. This kinda looked like a FiST that needs to exercise more. Its kinda meh.
This Taurus confused me. Maybe Ford is doing engine testing for the 2016 Taurus in a 2014 Taurus Shell?
Chrysler was also out testing apparently. I don't know why though, all the cars they had out are already in production. They had 2 white 200s (one was a 200C, the other wasn't), and one Cherokee. It was kind weird seeing them truthfully. Maybe SRT testing?