Although I'll probably end up getting an SV650, I found a BMW that gets me quite excited. If I had the money, this is what I'd be riding:
Or maybe a GB500 if the price is right (why, oh why, didn't I buy one of these in the '90s when the dealers couldn't give them away???)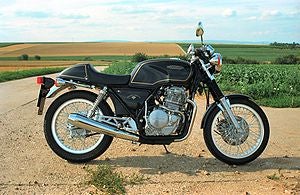 Despite them not being the most comfortable rides, I do love me some café racer...