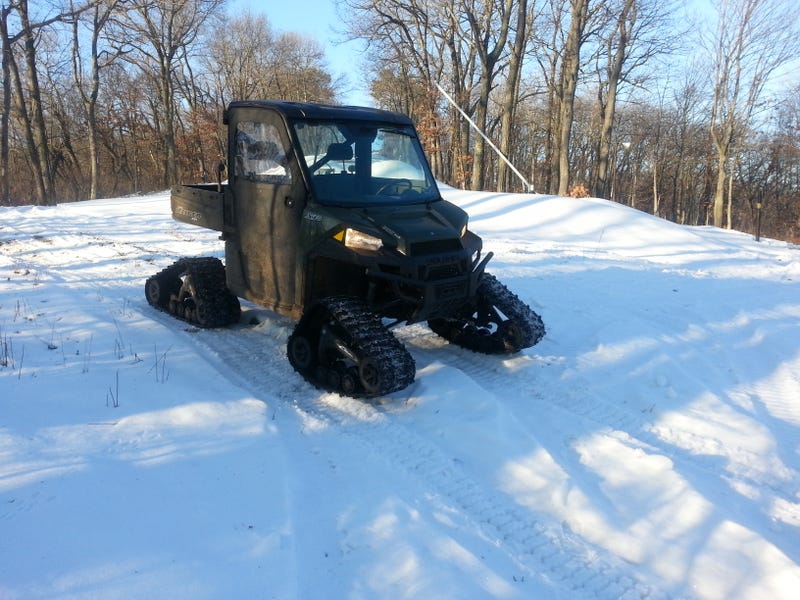 The Ranger, with treads on it.
The groomer (Prinoth Bison), with the tracks off. The tracks are about 5' wide, each.

It has a microsuede Recaro bucket seat.
The Toro Workman 3200 - basically like a kei truck. It's mid-engine and RWD.
Oh, and it has a 3-speed manual transmission, with locking dual-range diff and hydraulic dump bed.

Looking down the business end of a Kid Wizzard snowmaking gun - 3/8" Husky ratchet for scale. Each of those 135 nozzles is a 5/8" hex head. I had to pull all of them out, clean them, put Teflon on the threads, and put them back. Since it's brass into aluminum, I had to do it by hand. If you fed kerosene into it instead of water (and had a Mapp torch to light it), it'd probably do a good impersonation of a jet turbine.