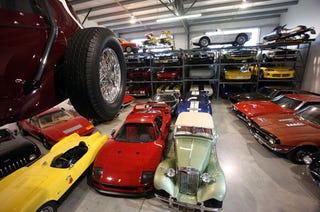 I'm going to shoot a video on an extremely nice car collection. This man owns nearly every blue-chip collector car you can think of. (Pic related) But what do you want to know about the collection?
The owner is giving tours of the collection with proceeds from the tours going to the Alberta Adolescent Recovery Centre. I've been given the lovely job of choosing what cars to pull out of the collection and exercise. What three cars should I pick, oppo?

I love my freaking job.