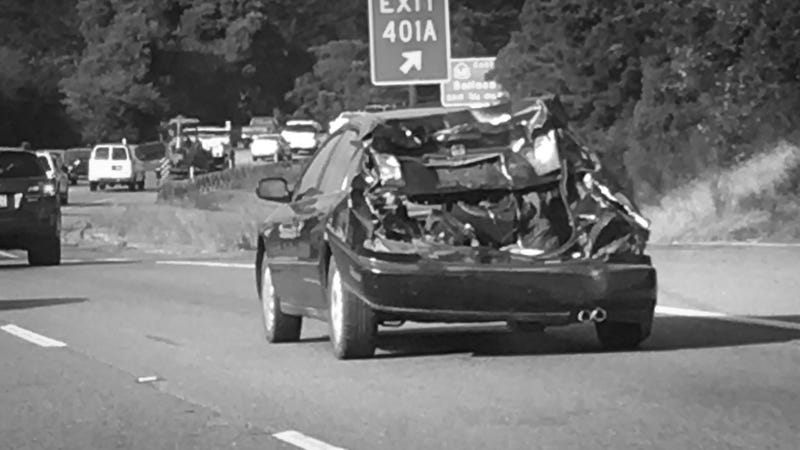 Not that kind of lucky either...
There is this one stretch of freeway that tends to back up and traffic has to go from full cruising speed to a dead stop. Every time it happens I say a little prayer of "please God don't let me get rear ended".
Well for the second time in my career of making that commute there was a pretty solid three or four car pile up a few vehicles behind me in my lane. Then the guy in the front of the pile up takes off for reasons I can only speculate as probably being an undocumented immigrant, no license or insurance, etc. etc.
I love cars and driving but this was one of those reminders that shit can get real out there. I was happy to read the CHP incident report that it was a minor injury accident and that I made it home safely.