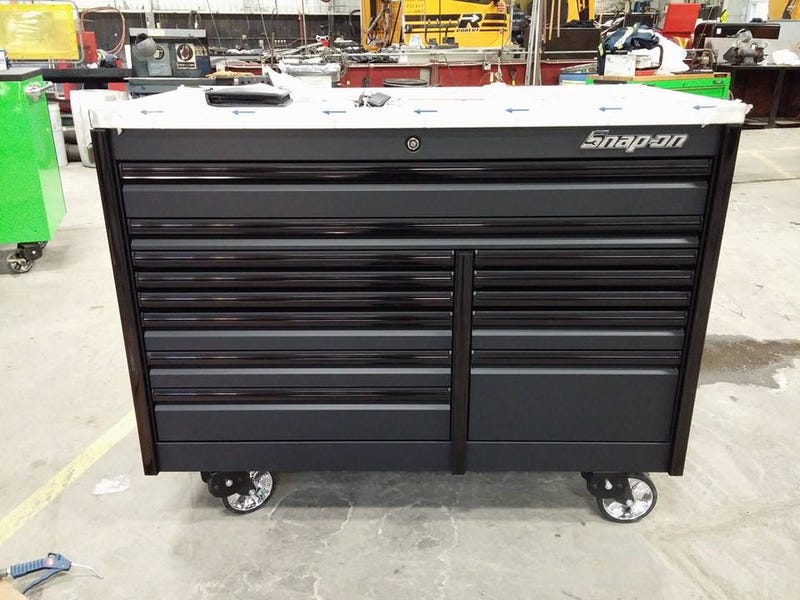 THAT CREST! LOOK AT IT LOOOOOKKKKK ATTTT ITTTTT!!!
That was my old toolbox compared to the new one. I wont be missing that green one for sure compared to the one I got now, but boy...it was a great toolbox!
LOOK AT DEM RIMS SON! If it was spinning I would had abuse of the Chris Rock joke!
It came with this, this is really neat!
And a freakin' owners manual!?
I gotta give my thanks to these boys and girls for my wonderful new box!
This is my key. Awesome isn't it?
Right now it's sitting in his fort, waiting for it's cover. There's no way in hell that I will allow someone to damage my toolbox!
Now you must be asking why I didn't take the wrapping on my top. Well this isn't the top that I've ordered. I asked a stainless steel top with power supplies on it, instead I got a plain stainless steel top. So the new top is ordered. We'll see how it goes. For now, I'm the happiest man ever!!!!!!!!!!