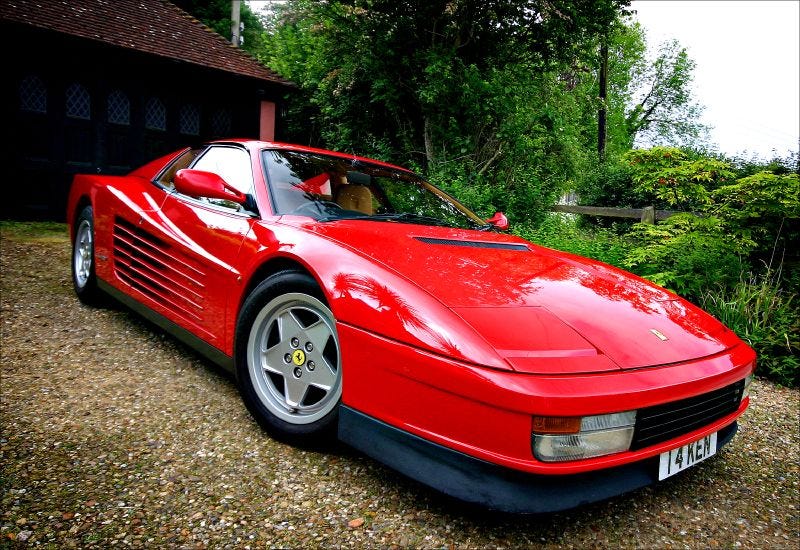 The wife needed lotion while at the store today, so I steered the car and our two daughters down the aisle at Target. Set up on little trays in front of the shelves were sample bottles of the products behind them. My 7yo, being very adept at reading, says "Oh, its a tester" and squeezes some on her hands.
Before I can tell the 4-almost-5yo to not play with them, since she is the devil incarnate inside a store, I hear her exclaim, in her not so perfect English "This one's a Testarossa!". 
I spin around, to see her pointing across the aisle at another bottle of lotion, and my brain repocesses what she said: "This one's a tester also!"
That would make more sense, given our present location.