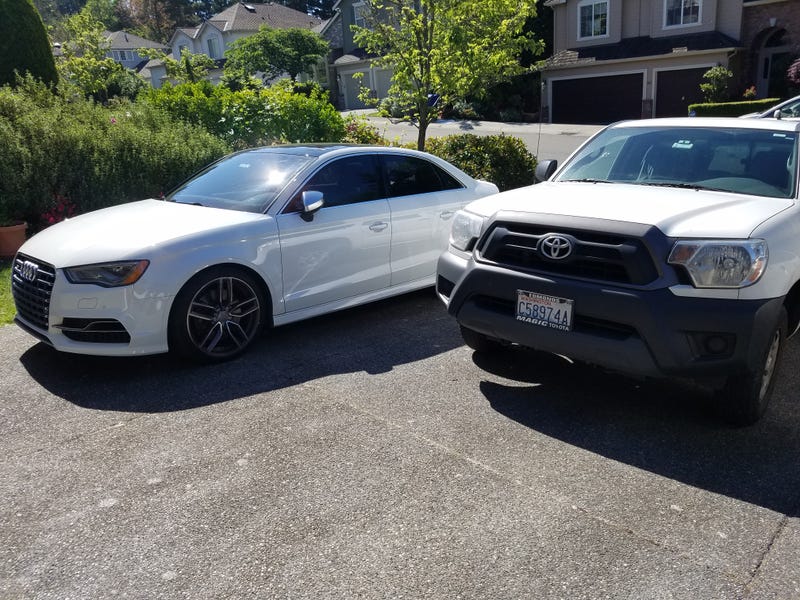 I dreamt that I was recovering the Taco from the local dealership after an oil change and general inspection, getting fluids topped off, whatever. But things went south in a hurry...
Driving past Silver Lake towards I-5, the truck starts convulsing. Things are beeping. BEEPBEEPBEEPBEEP. All of my guages (all one or two of them) are climbing into the red. I pull over on the sidewalk as there is no shoulder on that stretch of road, and pop the hood. The horror...
The shitty dealer left all my caps off! Radiator, brake, power steering, oil — FLUIDS BE ENJOYING SOME FRESH AIR EVERYWHERE.
It was also past 730 so there was no one to call short of a tow truck, so I started walking towards the nearest O'Reillys, which was only 3 or so miles away — and uphill, but thankfully not in the snow.
A good one for the day, I'm sure.