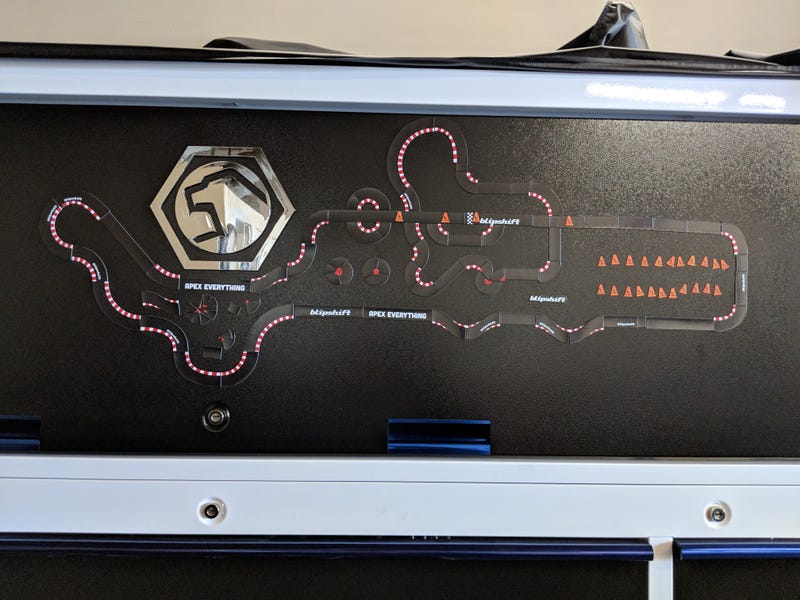 I spent maybe an hour off and on adjusting my track, adding things, and just having fun.
I went nuts making it showed technical, then chuckled when I added chicanes just like Le Mans. Forgot to add my pit stop. Added a secondary track for fun. Added a ring past the finish line for celebratory donuts. And then I used the cones to make a drag strip in the infield. And finally I stuck my spare parts in the back part of the track. Imagine trees there.
I'm glad I spent is much money on a magnetic board...