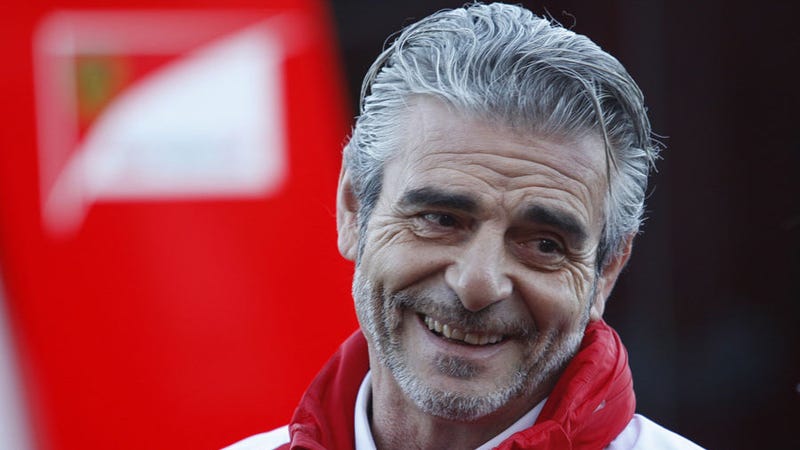 OK, so these are the silliest, most batshit improbable, and useless ideas to ever grace Oppositelock's feed, but screw it, here I go.
Right, so Ferrari is going to work a fuck-ton harder just to steal the WDC and WCC from the Silver Arrows, but then I thought: You know, there's an easier, albeit shadier way, to get there. And it would involve a bad team and a bad driver.
IDEA 1: Maurizio Arrivabene calls Pastor Maldonado on a secret line, and tells him that he will get a sure seat as a test driver either in the Scuderia or Haas, if he "locks up" or "slips" or "stalls" in front of Hamilton or Rosberg, such that they make contact and either or both Silver Arrows are busted for the rest of the race, allowing Seb and Kimi to take the 1-2.
IDEA 2: Maurizio Arrivabene will call Ron Dennis on another secret line, telling him that Ferrari can ditch Haas for them and help McLaren back to top-dog status using Ferrari power, if Jenson and 'Nando can annoy both Silver Arrows long enough for either Seb or Kimi (or both) to catch up.
OK, so maybe you have your own batshit-shady idea for Ferrari to win this year. The comments section is open.