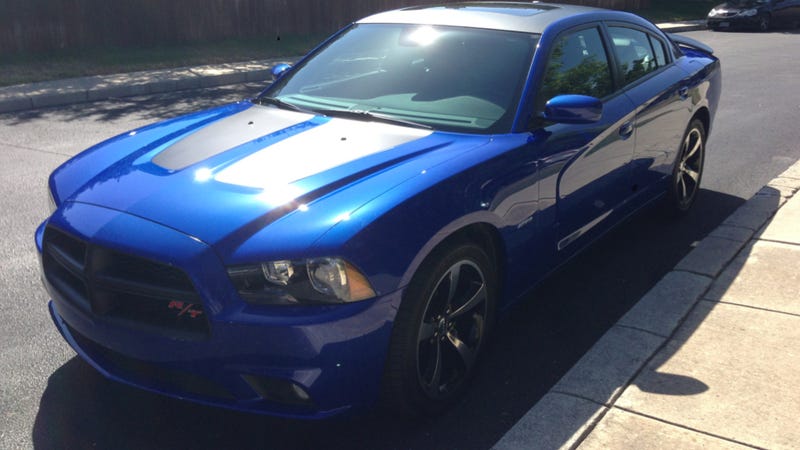 For leg two of my Texas trip, I'm in a 2013 Dodge Charger Daytona. It is very big and very blue.
This one has the 5.7-liter Hemi V8 with 370 horsepower and 395 pound-feet of torque. It's not an SRT8, but rather a special package on the R/T. It's a five-speed auto, unfortunately. It's definitely something different for us.
I haven't had a chance to drive it at all yet, but if you have any questions, drop them into the comments and I'll do my best to answer them after I get some more seat time. I have a long road trip in it tomorrow, so that should be fun.