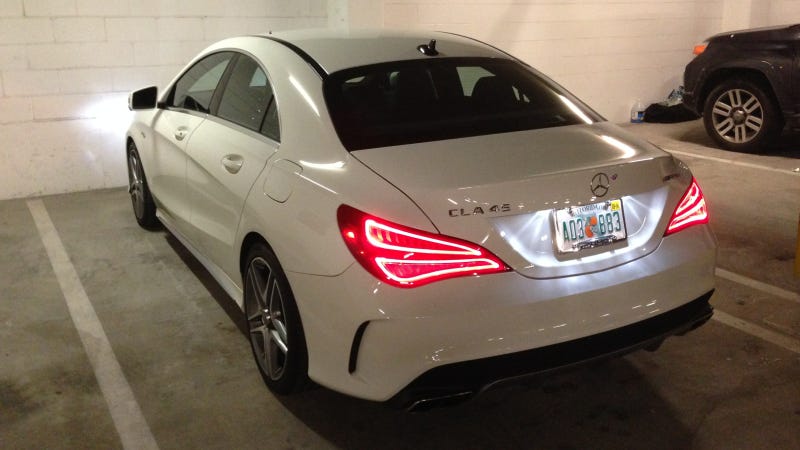 Why yes, that is an AMG. Thanks for asking.
I haven't driven it much yet but a full review is coming soon.
Things I like: Batshit crazy acceleration, raucous exhaust note, I'm a fan of the exterior styling even though I know a lot of people hate it.
Things I don't like: Interior isn't that fantastic for its price, DCT gearbox seems a little odd in normal driving, but I've barely driven it so we'll see how that one goes. (I'm a little bummed it's white too because it's so boring.)
If you have any questions about it feel free to drop them here and I'll answer them as I get to know this guy better.