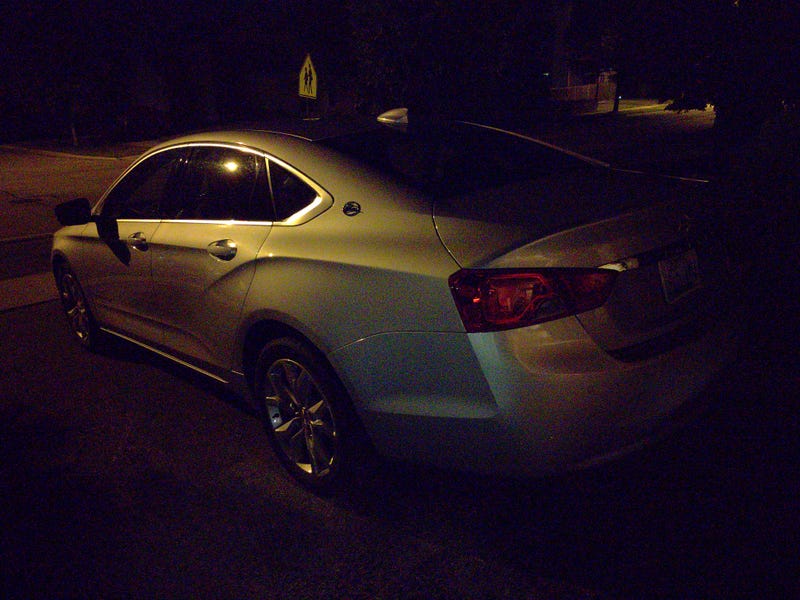 It's an Impala LT from Hertz. My dad wanted to go to Wisconsin Dells for the 4th, so they decided to rent a car instead of riding in my mom's deathtrap of a GMC Envoy.
I'm going to be putting 500 miles or so on the Imp, so let's have fun!
Also!!! Good news everyone! I got a new job!!! This one is with an established corporation, so no messing around with startups that are itching to outsource any chance they get. :)
Back to the car, here are my pros and cons so far:
+ It will do a burnout...Very, very easily.
+ I do enjoy the exterior and interior design. I especially adore the "swoopy" interior.
+ It's astonishingly faster than you think it should be...the thing just eats up miles.
- It has the worst looking steering wheel of any of the 30+ unique vehicles I've driven.
- The steering feels more numb than I do about voting in November.
- The ergonomics in the car are horrific. The USB ports are all in weird locations, the gearshift sits too far back for one to play with the tranny's manual mode, and the touch screen on the dash uses a so not sensitive touch screen.
-It's not a GT-H
*Neutral* — The UI of the touch screen is ugly and possibly low res...why can't car manufacturers make decent UI???
Expect a full review soon.