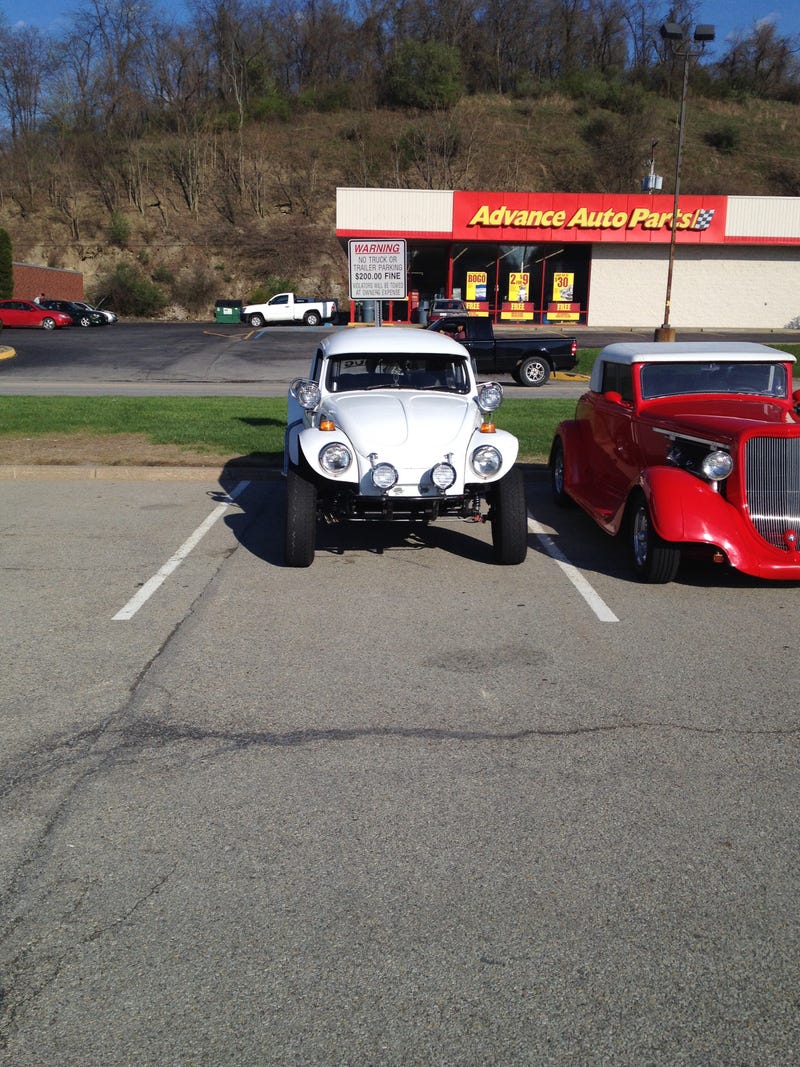 So I attended two car shows on Saturday with my wife and son. They both enjoy car shows. Right on. Anyway, I saw some cool stuff including a 12C, a Gallardo Spyder, and a really clean newer Charger. The Charger was signed by Ralph Gilles under the hood and I thought that was pretty cool.
While we were walking along I noticed the Baja Bug. There were a lot of Bugs, but none of them were this high or had this many lights. Rally lights FTW.
After walking around a bit more I saw this Frankenstein.
I'm not really sure how I feel about it. Apparently this is a '69 Dart GT body. I have no idea what frame it rides on. At first I thought it was just jacked up, but it is actually four-wheel-drive.
Also, there was a car I didn't recognize and I hven't done any research on it. It looked kinda sweet, and kinda it car. It looked like it had Firestone emblems on the wheel centers and the back said GTM. I refused to take a photo because they guy seemed like he really wanted me to. He drove up every isle and then left and parked across the street at Advance Auto. He also revved the hell out of it the entire time.
*Edit: It is in fact a kit. GTM Supercar Kit.