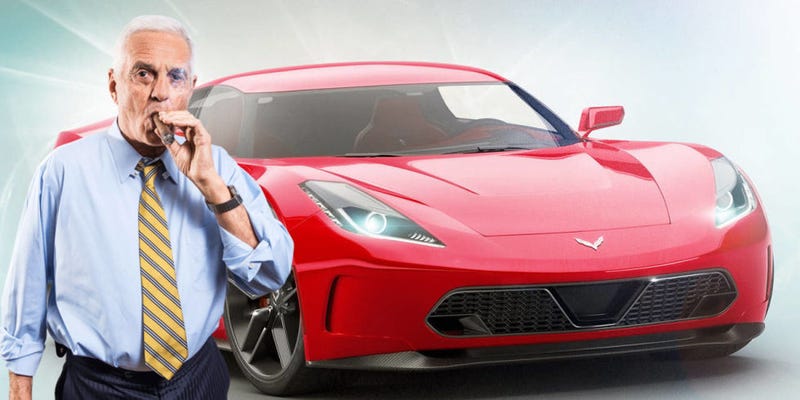 The rumors are once again flying around the web that Chevy plans to dismantle years of history and heritage in the endless pursuit to build the ultimate sports car. And people seem to be happy about it...

But why? What makes the internet so excited about the prospect of a mid-engine Vette? What is so wrong with the Corvette now? Today you can walk into any Chevy showroom and buy a car that your dad bought and his dad before him. The modern Stingray is all the car anyone should ever want or need. It was even good enough to beat a Ferrari F12. And if the Stingray isn't enough for you, then for the price of an entry level 911 you can have a 650hp monster that needs no introduction.
The modern day Corvette is a vehicle you can change your oil in, throw a weeks worth of luggage in the back, and set a new lap record at your local track all in the matter of a day. Let's also not forget if the day is sunny enough every Vette comes with an standard targa roof too so you can work on your tan or enjoy the beauty of the road with endless headroom. The front engine Corvette is a do it all practical car with little compromise. A mid-engine Vette would change all that.
The engine placement would complicate otherwise easy backyard maintence, the owner would lose the practicality of the Corvettes signature fastback hatchback, and odds are the price would skyrocket and the magic of the blue collar Corvette would be no more. Sure you might get a faster lap time but what would happen to the rest of the car?
Our country often seems to forget its own history. Too often a historical building is taken down replaced with a modern and trendy structure that in a decade will be dated. I cannot help but to think a mid-engined Corvette would be the same. Sure it would be objectively better but once the engine is moved to the rear it no longer is a Corvette. And suddenly the countries longest running sports car, the American sports car, is dead. A vehicle only the same in name alone is not the same vehicle.