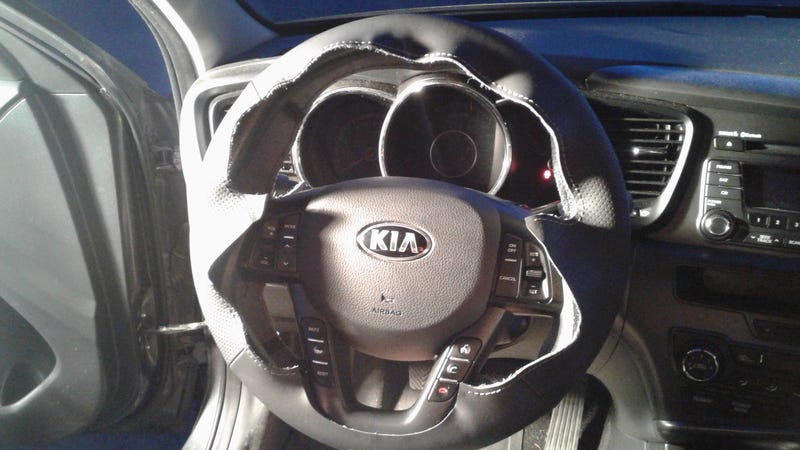 Seriously improved the feeling, looks, and my life in general. For 30$!
Let's start with the standard plastic steering.
Yuck. crap.
Crappy crap crap
The kit included everything I needed and Youtube links for installation instructions. It looks like a big job, and it is. The chinese guys in the videos do it in like 15 mins. I took 3 hours I think.
The final result is awesome and in my head I added 5k of worth to my car