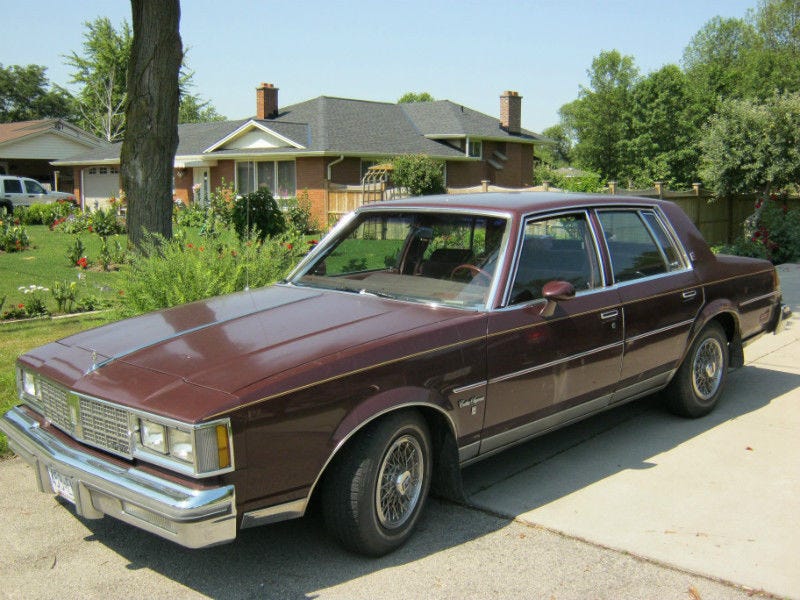 I failed. I failed so hard.
10.) Look Out For Rust
Rust, shmust. I'm in Ontario, and all cars rust here!
9.) Buy Good Tools
Look who needs to buy stock in Princess Auto (the Canadian version of Harbor Freight)
8.) Adding Speed Isn't Cheap
Speed parts are cheap (compared to a Tercel or something weird like that).
7.) Tag and Bag Everything
I actually do this. Classic Motorsports did teach me something.
6.) Someone Will Build Something Better. That's OK.
Since 84 Cutlass Sedans are scarce now, I'm not sure if this will happen.
5.) Don't Have A Project Car As Your Only Car
Surprise!
4.) It's Only Cheaper If It Works, Not If You Have To Do It Twice
Okay, I actually subscribe to this school of thought.
3.) Do Your Homework
I didn't. Actually, I bought the car on a whim. The mechanicals were mint, and it rode like a dream. I was supposed to buy an RX-7.
2.) It'll Take Longer Than You Think
I learned this the hard way.
1.) It'll Cost More Than You Think
Whelp, my bank account is in the toilet.
Forgive me Oppo-gods, for I have been foolish. But seriously, who hasn't done this once? Right, guys? Guys? Anyone? Bueller?