But what does Oppo think of Kei cars? Specifically importing one from Japan... I think I may have found my perfect match!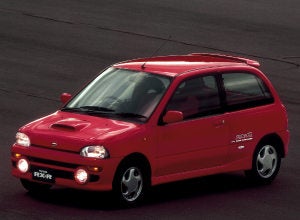 A
n
t
i
-
Kinja Text
1992-98 Subaru Vivio RX-R! All of 63HP and 65 TQ pushing around 1500 lbs of Kei car magnificence!
Voice your opinions in the comments!