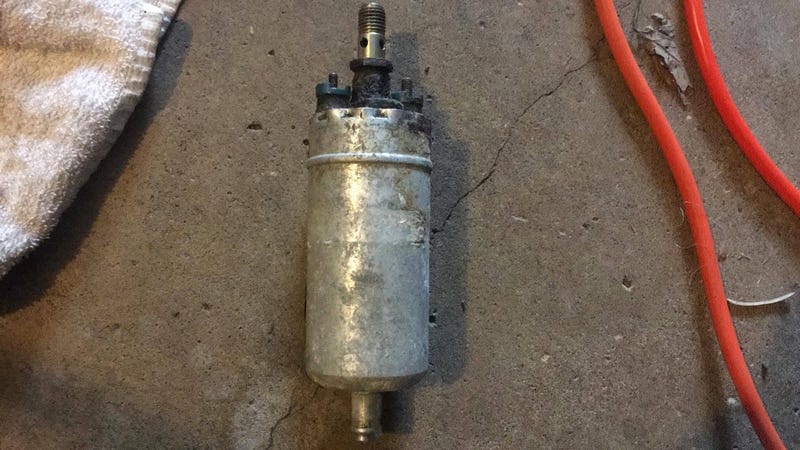 WHOEVER MESSED WITH THE FUEL SYSTEM LAST WAS STUPID.
After determining the fuel pump and relay were both gone(dead), I ordered and replaced them. But when I went to crank the car, instead of fuel reaching the cylinders, it sprayed out and made a mess under the car.
It too some sleuthing and help from the nicest 924 Carrera GT/931 owner I could've ever asked to talk to over the phone, but we figured out that the car wasn't getting fuel at all and why.
Remember this picture of the old pump I showed off last week? That rubber line isn't supposed to be there. Guess what's under it: A BANJO BOLT
So not only did the previous pump not have the pressure to make that line burst like the new one does, it wasn't even installed correctly!! -_-
What the pump needs is one of these adapter fittings and and a cap to keep the fuel pressurized and flowing properly.
Then I need to figure out how to connect all that to this main line here. Probably a hose adapter and clamps.After that, there shouldn't be any reason as to why it won't start/run.