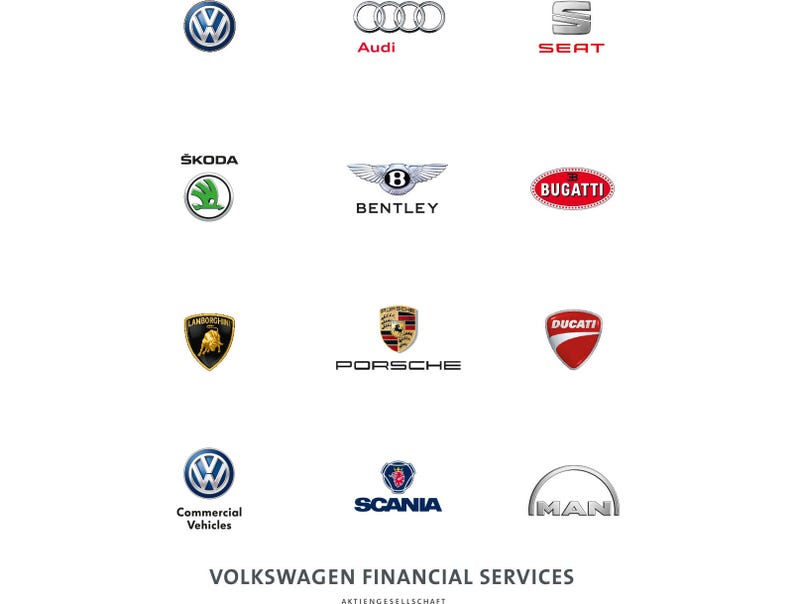 I knew that the Volkswagen Group had a majority share in all of its subsidiaries but I never realized how much they really had. Here's a look at just how much they really own:
AUDI AG, the Audi Group and the Audi marque - 99.55%
Automobili Lamborghini S.p.A. and the Lamborghini marque - 100%
Bentley Motors Ltd and the Bentley marque - 100%
Bugatti Automobiles S.A.S. and the Bugatti marque - 100%
Dr. Ing. h.c. F. Porsche AG and the Porsche marque - 100%
Ducati Motor Holding S.p.A. - 100%
MAN SE and the MAN marque - 75.03% (controlling shareholder)
Scania AB and the Scania marque - 100%
SEAT, S.A. and the SEAT marque - 100%
Skoda automobilova a.s., Skoda auto and the Skoda marque - 100%
Suzuki Motor Corporation - 19.9% (biggest shareholder)
Volkswagen Commercial Vehicles - 100%
Volkswagen Passenger Cars and the VW marque - 100%

Basically, no one can buy any shares into VW group's subsidiaries because they have full ownership of almost every company within it.