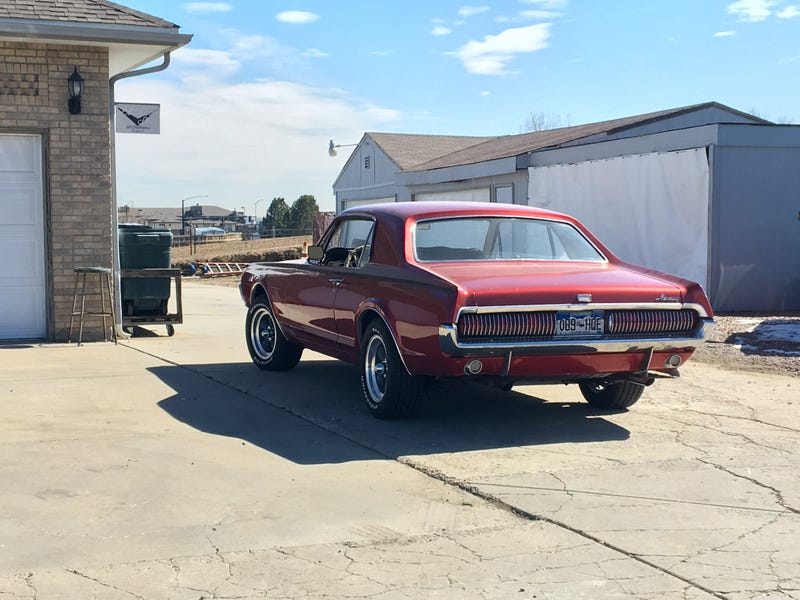 It's finally body shop time for the Cougar. Here's a list of what's going on.
Passenger side fender replacement
Passenger side fender extension and trim
Passenger grill/headlight assembly
New GTE style hood scoop
Repaint: fender, hood, cowl, extensions, scoop
The paint guy will be using PPG Omni Plus. Total bill not to exceed $1200 (his words, not mine, but he seemed pretty confident). From there, I'll be going straight to an exhaust shop to have the leaks fixed. Once I get it back, I'll be installing the electric headlight door kit and upgrading all the exterior lighting so I can actually safely drive at night.
I will say, it wasn't happy about starting this morning, but it finally did. Sitting for a while, it took some time to get some fuel flowing. Once it warmed up, everything was a ok. My wife followed my over in the truck. When I'd look in the mirror, I kept thinking to myself, that's a good looking truck. Life is good. Soon, the Cougar will look a little better. While I'd love a full body restoration, it's not in the cards for now. It's a decent driver and the paint color is ok. Not my preference, but I can live with it for now.
My baby's gone for two weeks!