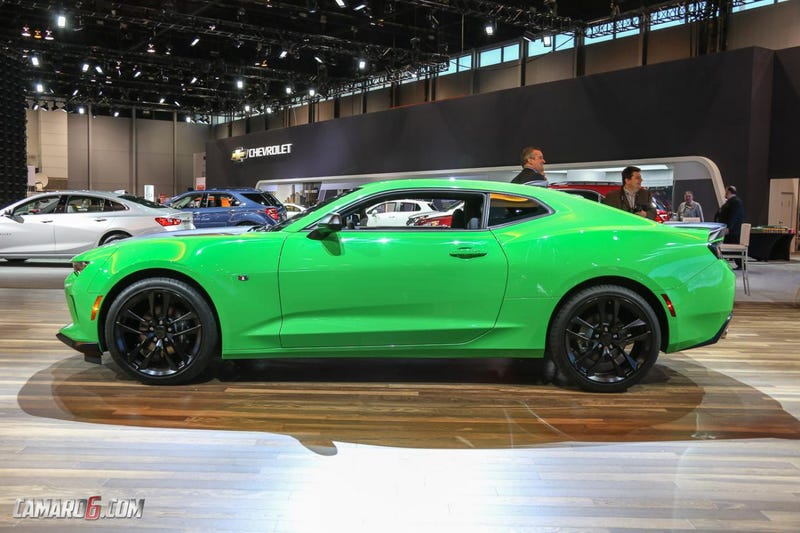 I will now spam you lot with pics of the V6 1LE in green, because I can. And this color rocks.
Interesting looking Recaros...
PLEASE LET THIS BE A PRODUCTION COLOR!!!
I want this, or a Grabber Blue Boostang as my next car, I can imagine and see and feel it now....I've already begun saving my pennies!