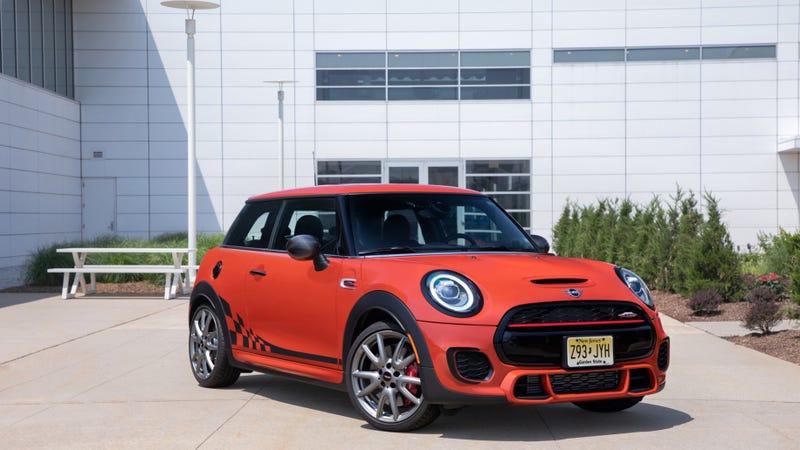 2019 Mini John Cooper Works International Orange Edition. I would be mighty tempted by one of these if they are still on the lots next year.
That orange looks awesome and I love the black accents. The Union Jacks in the tail lights of the new Minis are a bit much but sources say they aren't too hard to swap for the older lights.
Considering the normal JCW is already pricey I can't imagine this would be anything even vaguely resembling affordable. That's too bad because I would totally buy one.