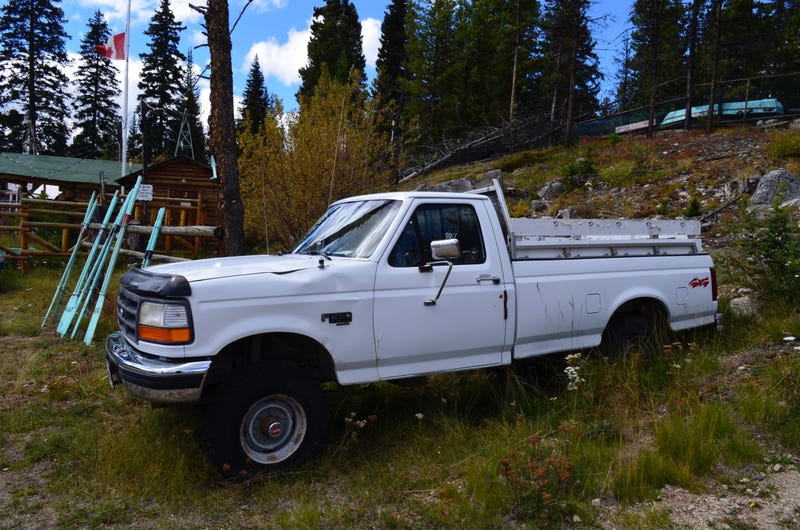 Turbo diesel, manual, bench seat with a blanket over it. Apparently it runs, but hasn't been insured since 2003.
I don't think it's for sale, but I want it...somehow, it seems to have escaped road salt, the rear fenders aren't rusty at all. It's a bit beat, but definitely not rotted.
The right rear wheels seems to be at a strange angle, as is the box, but maybe that's because it's parked on an uneven surface? Or maybe it's a bit broken, I dunno.
I haven't thought much about these, but every time I see this one, I want it.