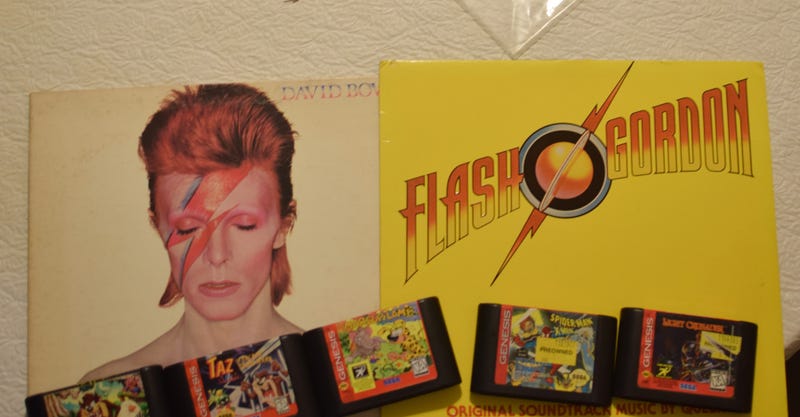 Took the day off today to get some christmas shopping done. Ended up buying more stuff for myself than anyone else. Got two albums and 5 Genesis games for under $20.
Both records are in great condition. The sleeve for the Bowie one not so much, but Flash over there was kept in plastic cover.
Found this inside. Neat.
Flash Gordon soundtrack came with this awesome poster. Mind still blown that Max Von Sydow played Ming in that movie.
This game is not as good as I remember.
Never played this one until now, but a massive improvement over its predecessor.
I vaguely remember the cartoon. This is actually a kind of fun puzzle game. Less annoying than that shows theme song.
Had never even heard of this but figured for a $1.00 I couldn't go wrong. Turns out it is an RPG. Not many of them for the Genesis.
This guy had haunted me for years. I always heard it was the best super-hero game on the Genesis but none of my friends had it growing up and I never found it in any bargain bins until now. It is indeed awesome.
Lastly, I got this old Nikon FE camera for $60. The camera itself looked borked but the lens was good and I needed a prime for my F4S. The lens alone was worth the price.