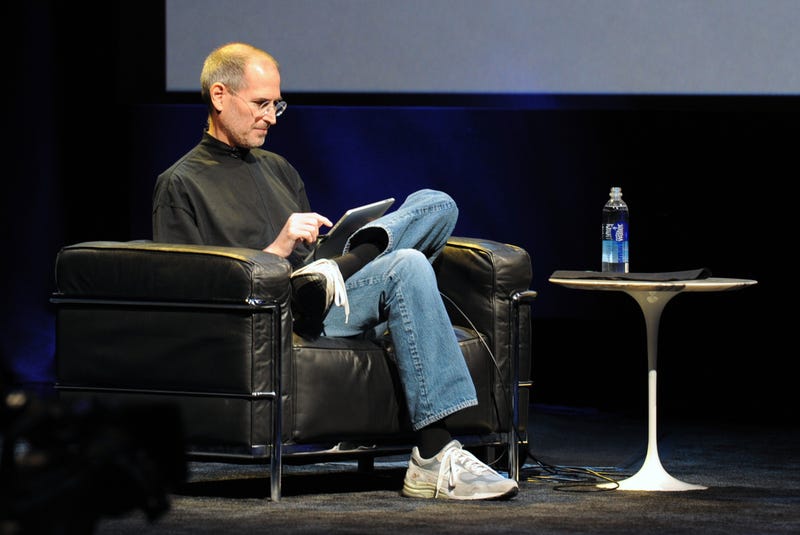 New Balance is a sneaker brand beloved by three very different sets of people: runners, dads looking for the most comfortable shoe no matter what it looks like, and sneakerheads who like all the different colors and special editions. Sometimes, these groups' interests overlap.
New Balance has for a long time made basic-looking running shoes that didn't follow style trends. They were shoes for professors and middle management types whose idea of "style" is when their khakis became a little too ratty to wear to work anymore, those become weekend khakis.
Then, some funny things started to happen in the late 80s and early 90s: because because New Balance running shoes tended to be expensive, certain, shall we say, disreputable individuals would buy them for no other reason than because they were expensive. All the badass kids at my middle school in the early 90s had Oakland Raiders Starter jackets and grey NB runners.
As running shoes became more technologically-advanced, the top-level NB runners started to evolve from very basic suede & mesh silhouettes with basic foam midsoles like the 996, to more built-up models like the 997 and 998 that had techy soles, then going full on superchunk dad shoe with the 999.
After the 999, New Balance ran out of 99x numbers, so like Porsche going from 997 to 991 on the 911, they went back to 990, even though they had already produced a 990 back in the early 80s. The 990v2 is the originator of the modern New Balance Dad Shoe look.

Since then, New Balance has evolved (if you could call it that) the same basic style through the 991, 992, 993, and 990v3, which they still position as a performance running shoe.
The most famous wearer of the NB Dad Shoe was Steve Jobs, but my dad swears by them. He's had every model since the 990v2. When a pair gets too beat up to wear around out in public, he retires them to lawn mowing duty. The 990v3 replaced the 993 in 2012, and I'd be totally unsurprised if he still has a pair of grass-stained 993 or even 992s chilling somewhere.
My first pair of New Balances, on the other hand, were a pair of crimson leather and mesh 574s that I happened upon for like 35 bucks at Marshall's when I was in high school. Kinda like these, but leather instead of suede:
Now there's a small segment of sneakerheads who are trying to make Dad Shoes cool. They sorta-unironically wear the NB 990v3. NB is getting in on the act with special colorways of the 990v3, and even doing collaborative special editions with sneaker boutiques and fashion designers. You can customize your very own 990v3 through New Balance's website.

These colorways could look pretty cool on any number of other shoes that aren't the 990v3. But hell, not even Denzel Washington can make the 990v3 look cool.
Sorry NB, I love you, but stop trying to make the 990v3 cool. It's not a good-looking shoe. That's ok! It serves a purpose. The people who buy them have come to expect a certain look. They see a pair of 990v3s and think, ahhh, my plantar fascitis will be so much better with those. The guy who designed the 990v3 even admits this!
When you update a shoe you don't want to lose your consumers with it. You want to carry them into the new shoe and get new people into it. If you change it too much you lose what the shoe is all about. We're all very aware of that.

The people who buy New Balance Dad Shoes expect them to look a certain way. Sneaker enthusiasts don't have to start liking them just because NB happens to make other shoes that look better than the Dad Shoe lineup. Leave the Dad Shoes to the Dads. And hey Dads, if you want to up your shoe game a bit, try out some PBR-themed 997s. They're still super comfy!