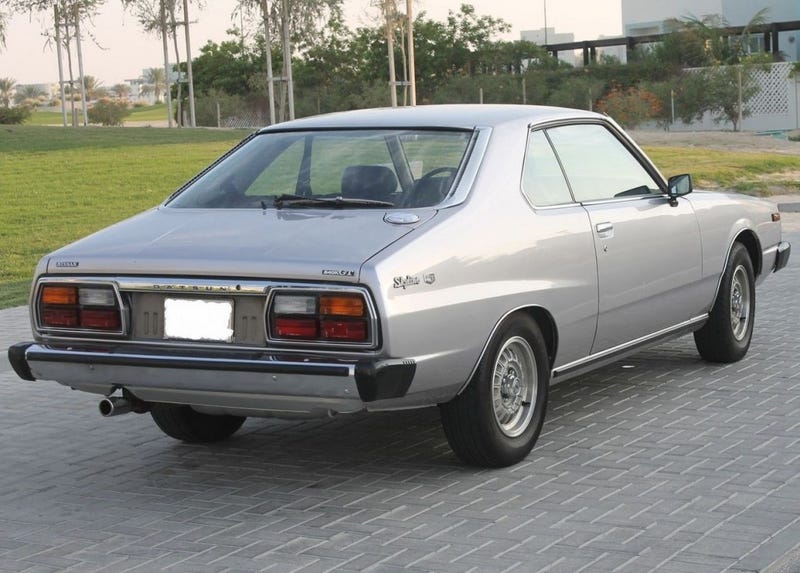 I love my Jeep Grand Cherokee's rear windshield wiper. Rear windshields get covered in rain or snow just like front windshields, but car companies for the most part only bless liftgate-equipped vehicles with rear wipers. Rear wipers for everyone!
Sure, sure, the real reason you tend to only see rear wipers on hatchbacks, wagons, minivans and SUVs is because without a trunk behind them to deflect the spray of crap from the road, their rear windshields are more likely to get dirty than coupes and sedans. But many Japanese sedans and coupes have also been equipped with funky-looking rear windshield wipers, and I love them all.
As far as I know, the only sedan with a rear wiper that was sold in the US was the Mitsubishi Evo. Mitsubishi probably left the rear wiper on the Evo for mad tyte JDM y0 street cred, or because they didn't want to spend whatever money it would take to remove the rear wiper from the US-spec model. But Evos sold in the US of A do indeed have rear wipers!

Outside of Japan, a few European sedans have had rear wipers, including the Peugeot 306 and 309, Skoda Octavia, and Lancia Flaminia. When you start typing the name of one of these cars and "rear wiper" into Google, most of the auto-complete results have to do with the many possible ways these cars' rear wipers have broken.
The one downside of rear wipers is that they don't usually have very intelligent settings. A rear wiper doesn't need to wipe as often as a front wiper, but often they only have simple on/off continuous wipe settings. My Jeep has an intermittent setting, but the interval is a bit too fast for all but the nastiest of weather.
But that's just a small nitpick! I love rear wipers so much, so here's a big pile of pictures of sedans and coupes with rear wipers. Does anyone know of any other coupes or sedans besides the Evo that came with a rear wiper in the US? Post lots of pictures of rear wipers!