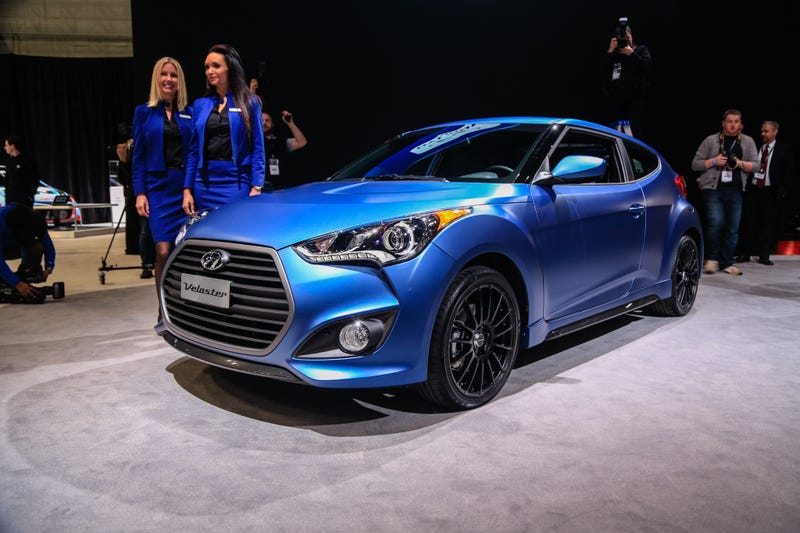 Just look at it!
That is the best paint I have EVER seen on anything. Better than any blue you'll find anywhere, even beats WR Blue Pearl. There is no denying this matte blue makes the Veloster's curves pop.
I know it's all show and no substance but my goodness, when the show is this good, who cares about substance!?
The interior continues the theme with an amazing combination of blue and leather.
Plus it isn't completely without substance. The Rally Edition comes with an aggressive sport tuned suspension, aftermarket lightweight Rays wheels and a B&M short shifter. It is also probably the lightest Veloster since it is based off the stripped down edition.
I have always loved that 3rd stealth door. Genius, that is. A stylish coupe door for the driver, and comfort for the friends.
The Veloster is an old model on its way out so I don't expect it to compete with the newest hot hatches in performance, but what a way to go.