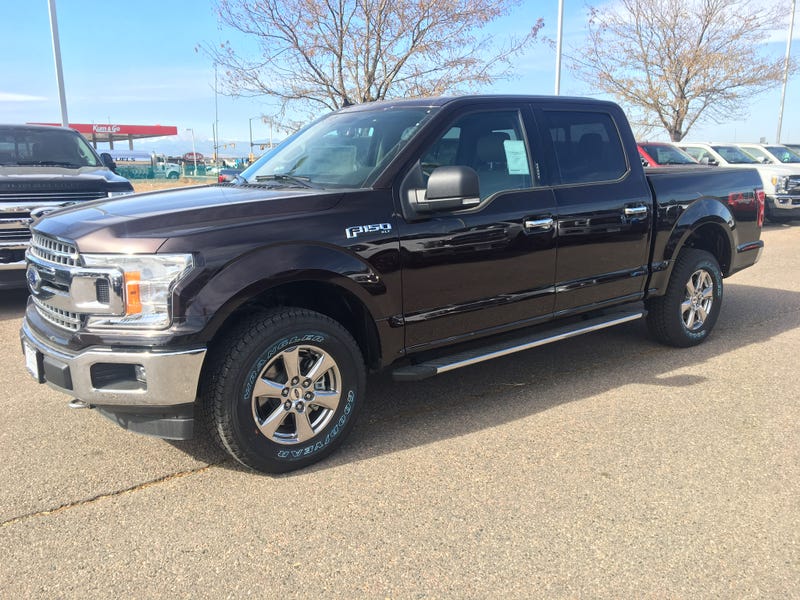 So, I drove this today.
It was fine. It's fairly comfortable, and fairly "truck" inside. The XLT doesn't swaddle you in leather or fake wood, so it's a utilitarian look overall, inside. Especially since this one had a giant hole where a console shifter would be on higher trims, as this had a column shift. I didn't get much of an opportunity to stomp on it much. This one was the V8, which sounded nice, although muted.
I left being moderately underwhelmed by the interior (this has become a trend for me). I'm sure a Lariat would be much nicer inside. That said, I liked the truck overall, it looks good, and handled/drove trucky.
Why am I terrible at test driving cars? Because usually I want to buy what I end up test driving. I could easily see living with this F150, it even has a big huge sunroof! Look at that price, though. Granted, the domestic manufacturers discount their trucks like Hobby Lobby coupons, so this one was down closer to $40k. They're also offering 0%/72 month. Still, that's $40k! Crazy. As much as I've complained about Jeep pricing, I still would take a JL Rubicon over anything else I've driven so far.