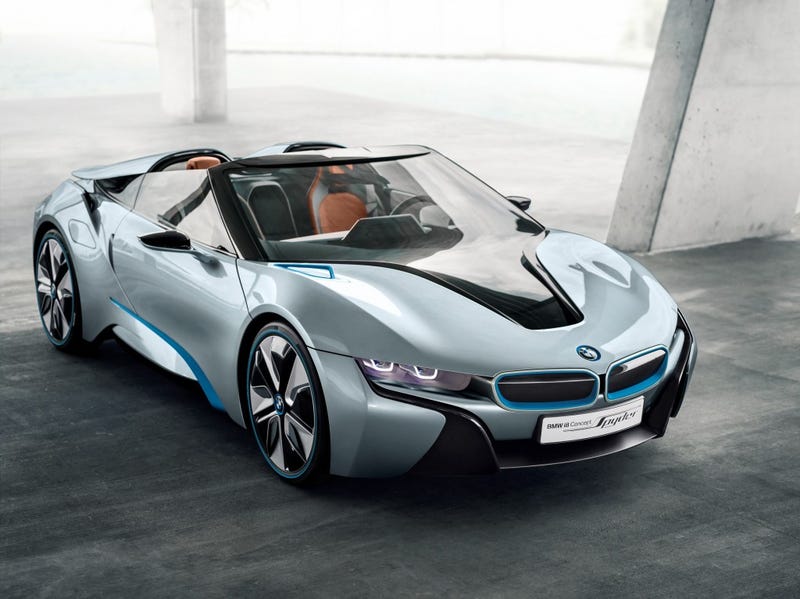 I am compiling a list of halo cars for this thing I'm doing. I need your help in deciding if I missed any.
The definition of a halo car that I am running with is as follows: a car that exemplifies the pinnacle of technology for a brand, be that any where from performance to environmental conservation. While a brand halos can fall just about over any attribute, I am only focusing on performance and green halos, as they are more apparent.
These brands are also ones that only hold a majority stake in the US market, so unfortunately brands like Fiat and Alfa aren't listed. T
Years in question: 1961-2013, so unfortunately no 2014 hypercars.
The car must also be an original model, so no M5's or 911 turbos.
Edit: I didn't include supercar brands (Ferrari, McLaren, Lambo, etc) because their halo cars are already on top of supercars.
The List
BMW
BMW M1 (78-81)
Chrysler
Dodge Viper (89-10, 12-pr.)
Daimler
Mercedes SLR McLaren (03-09)

Mercedes SLS (10-13)
Ford
Ford GT40 (65-69)

Ford GT (04-06)
GM
Chevrolet Corvette (53-pr.)

Chevrolet Volt (10-pr.)
Honda
Honda/Acura NSX (89-05)

Honda Insight (99-06, 09-pr.)
Jaguar
Jaguar XJ220 (92-94)
Nissan
Nissan GT-R (08-pr.)

Nissan Leaf (10-pr.)
Porsche
Carrera GT (03-06)
Tesla
Tesla Roadster (07-13)
Toyota
Toyota Prius (97-pr.)

Lexus LF-A (10-12)
Volkswagen
Volkswagen XL1 (13-pr.)

Audi R8 (07-pr.)
Did I miss any?