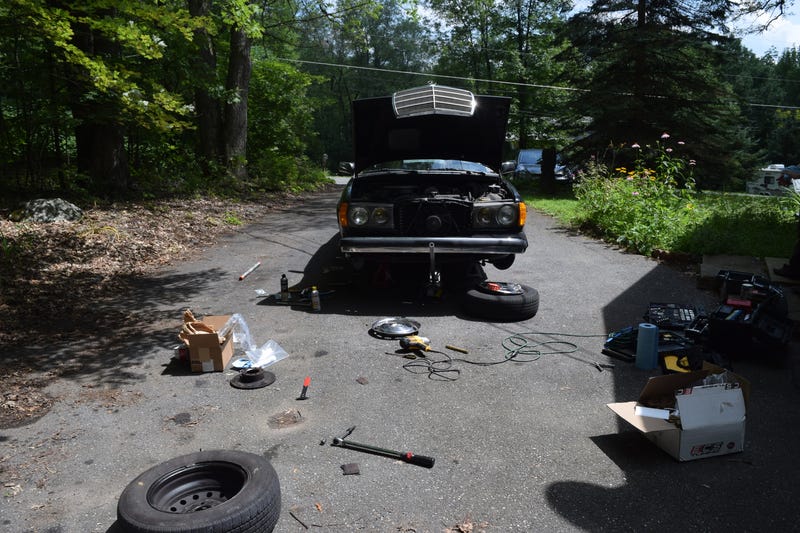 But at least I got something done. Front rotors, pads and wheel bearings complete.
Over the past few weeks a pulsating through the brake pedal had occurred and gotten increasingly worse. I figured something was up with one of the rotors.
That might do it.
Just a few days ago I discovered that the "pad warning light" still worked as that had started showing up. Kind of cool how that works. The light only comes on as you depress the pedal, and it would flicker in unison with the rotor lump.
That one with the split was completely detached from the backing plate.
First side took me about 4 hours. The second side I was done in under 2. The part I was most worried about was the removal and installation of the bearing races. That was super easy. The thing that ended up giving me the most difficulty was the damn grease caps.