I am trying to catch up on a few Marvel flicks I missed before I see Infinity War, so we watched Doctor Strange on Netflix last night. I had been feeling less than great most of the day, but I chalked it up to stress. I grilled some really nice ribeyes, and for once, they came out just about perfect.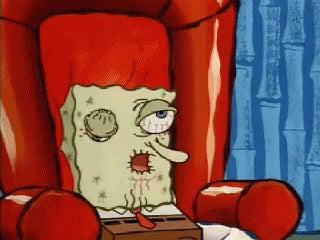 But by the end of the movie, I was running for the bathroom and this flu fully revealed itself. I went to bed, and am taking it easy today. This ruins my plans to wash the Sunchaser and take another crack at Vespa repairs.
Instead, it looks like bed with Toby and bad movies are in order.
I am not enjoying this.