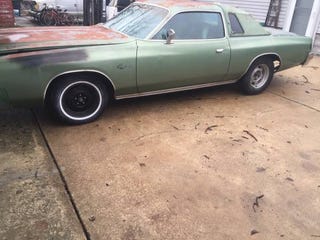 It's a 1976 Cordoba, 360, Cali car.
https://rockford.craigslist.org/cto/5994573968.html
The up sides..
- Relatively rust free
- Possibly willing to straight trade for my 86 200X
- It's a "round light" Cordoba
- A B body is a B body. Parts interchange galore
The Downers?
- Non-runner so it could be a pricey tow
- It's triple Green
We'll see if he emails back.