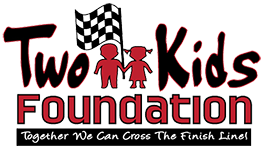 This charity is incredibly important to me. Because it's important to me, I want to support them. Two Kids supports the local childrens hospital and children with catastophic illnesses. Their car show in August is one of the wildest shows you will ever go to. It would be very important to me if a group of Opponauts could also join this year in support as well.
Theyre holding a charity show on August 3rd, with a rain date of the 10th. If any opponauts are interested in attending, let me know. If enough of you are interested in attending, I will talk to the vice president (I know him well) about giving us a section for Opposite Lock as a club to all park together. Afterwards, we can go on a cruise through the roads I know best. I would like to see this happen with some fellow opponauts, but I need to get an idea of interest very soon in order to ensure space for us. I have a pre-registration form for those interested. Pre-registration is super important, it means we will have space to park together. Spectator parking is also available for those who dont have a show car. I suggest spectators carpool, as it is per vehicle, not per head.
Send an email to my username @ gmail [dot] come if you are interested with basic contact info. Ill use it as a way to contact you all together about the details as I get more info.
Location: Birchwood Manor, Parsippany, NJ