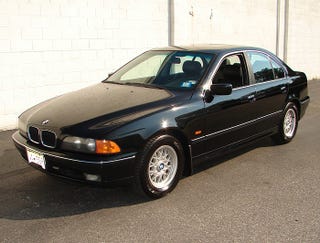 5 speed, leather, BBSs, many other options. It's at my parent's shop and the owner wants to unload it. Car itself is $600, but it needs a clutch and flywheel which have already been valued at $1,100. I can't do the work myself so I'll also have to pay labor for one of our technicians to do it.
I don't know too much about the car yet, like year and mileage, but I did take a quick look at it and the interior is super clean, and supposedly everything works.
Unfortunately I'd have to change my screenname. It's black, too, so it's nowhere as unique as my PMY Neon, even if it is a better car.
Car is not the one pictured, but it's just like it.