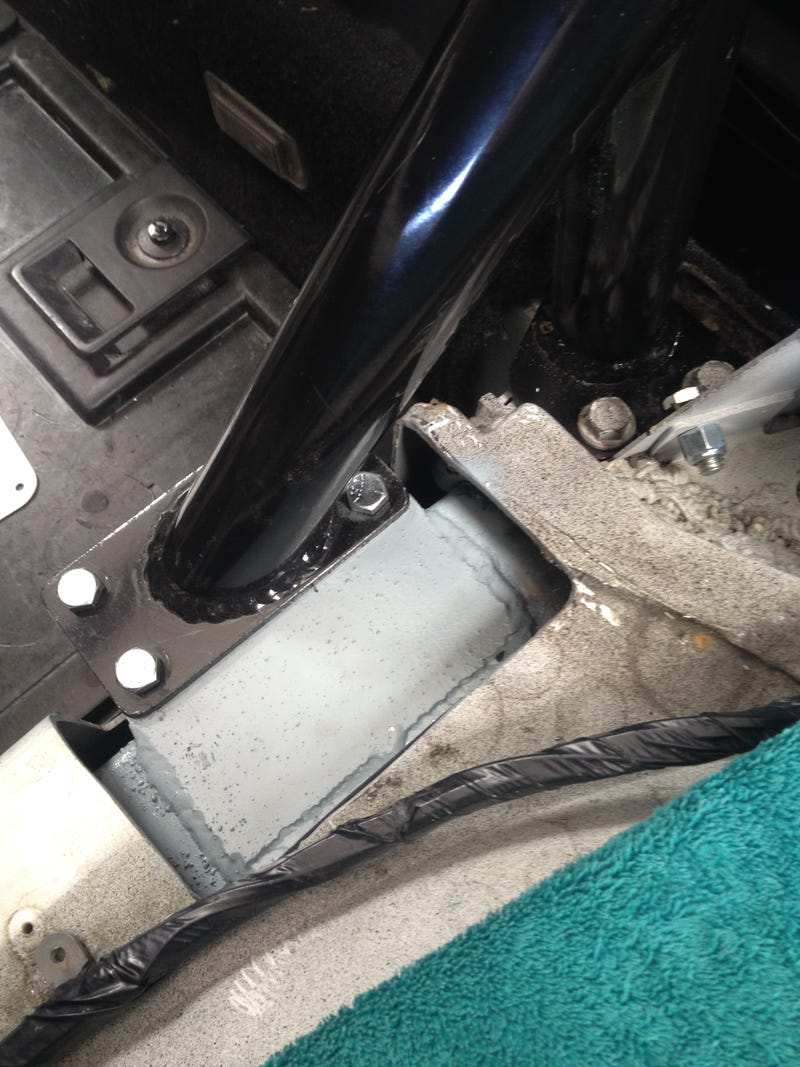 He called to let me know that I can pick up the Corvette any time I can find a way to get 2+ hours east of here to go pick it up. Then he texted me some photos of his work. Check it out.
He also added in an extra touch.
I mentioned to him that I was hoping to run the car at Laguna Seca but I'd need a new exhaust first as they have a 92db sound limit that they strictly enforce. They have a microphone zip tied to the fence at turn 5 and everyone knows about it and some people take things into their own hands to get around that limit. We had a good laugh about people's sound redirection attempts and I mentioned my idea of what might work with my Borla rectangle tipped exhaust.
So when he called he mentioned that the job was easier than he expected so he threw in something extra to make it worth my trouble:
That's a bolt on exhaust tip as viewed from above. There are two and they point the noise directly away from the microphone.
Will it work? Who knows. However it's certainly worth a try and sure looks a damn bit nicer than this:
I'll post more photos later. I'm busy trying to find a ride out there to pick her up ASAP.