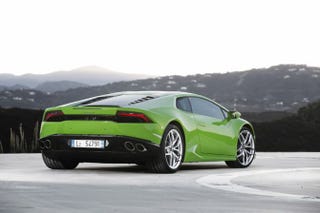 Car Related. Personally I am an avid cyclist, but I live in the desert, so for a large part of the year, being a cyclist sucks. Why you ask?
Well in some areas of the country you cant ride in certain times because of the snow or heavy rains. Here, its sunny and clear nearly 365. Why is this a problem.
Go upstairs grab your wife / girlfriend / sister / mother / your hairdryer. turn it on, stick it to your mouth, breathe.
Now imagine doing this same thing while exercising. Not fun.
So a few years back I did what most Americans do around the New Year, signed up for a Gym membership, went for a few weeks, and then just kept an open subscription that I pay for and never use.
The riding season out here is pretty much the winter months, and this past year, I didnt get many rides in due to a change in employment, getting sick multiple times, a death in the family, and a slew of other things that kept me, well, preoccupied. So recently, I've been making trips to the gym on my days off.
Now let me explain. I HATE going to the gym. It's not because of the equipment or the staff or the location or anything other than the d-bag-bro-boys who go there in gym shorts and tank tops with their beer guts hanging out and use every machine incorrectly and then run over to the mirror to flex and check themselves out. It angers me and makes me want to burn small villages on the coast of Somalia.
But recently I've noticed an interesting trend. So far Ive seen an 09-10 QP, an AM V8 Vantage conv., a V8 R8, and just today, a lime green Huracan in the parking lot. This tells me there are people at my gym I need to become friends with.
Funny how cars can motivate me to go to the gym more...