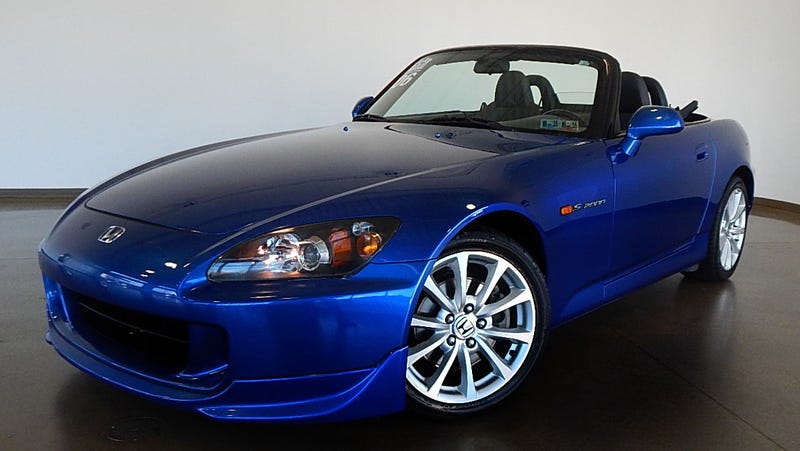 I have two cars: a leased 2013 BMW 135is, and a 2005 Jeep Grand Cherokee Hemi that I own. I've stored the 135is the past two winters. Since my lease ends June 30, 2016, I'm trying to unload the 135is now and avoid paying for it through another winter of not driving it. Instead, I've come up with a very stupid idea.
Yes, I know it's silly to store a leased car. That wasn't my plan when I got the thing. I thought I would drive it year-round, but when the time came to buy snow tires and wheels for it, instead I bought the Jeep.
Because I have the Jeep, I've only put about 14,800 miles on the 135is. I hoped I'd be able to get my local BMW dealer to buy it off me for something close to the payoff amount on my lease. Edmunds and KBB both gave trade-in values a bit lower than the payoff, but even if the dealer gave me a bit less than the lease payoff, if I wrote a check for $1000 now, I'd very quickly recoup it through the lease and insurance payments I'd avoid down the road.
But those Edmunds and KBB trade value numbers don't take a little thing called winter into account. I'm in Wisconsin, and any dealer that takes a trade on a rwd performance car with summer tires is pretty much going to have to park that car on their lot for several months, or auction it. My local BMW dealer told me as much when they said they really couldn't even get close to my payoff amount on a trade.
Aside from saving money, I want to get down to 1 vehicle because I've been looking for jobs in places like Chicago and DC where it makes sense to only have 1 vehicle. The smart things to try and do at this point are:
Post the car on BMW forums to see if someone wants to take over the rest of the lease, because BMW (unlike many other car companies) lets you fully transfer a lease. If that second person fucks up on the payments, that's their problem, not mine.

Try to get a dealer somewhere warm to buy the car from me, since they don't have winter to contend with.
I'm trying to accomplish both of these things, but this freaking guy keeps popping up on my shoulder.
HEY, CAR DEALERS WILL DO MORE DEALING IF YOU BUY A CAR FROM THEM. YOU WERE ONLY GOING TO USE THE MONEY YOU SAVED BY DITCHING YOUR BMW TO GO BUY SOME OTHER USED SPORTS CAR DOWN THE ROAD. DO YOU REALLY WANT TO BE STUCK WITH AN OLD GRAND CHEROKEE AS YOUR ONLY CAR? GO BUY A USED SPORTS CAR THAT HOLDS ITS VALUE AND USE THAT AS LEVERAGE TO TRADE IN YOUR 135is.
(Yes, my inner car-buying monologue is a guy in a cheap "devil in a smoking jacket" costume photoshopped next to a Ferrari 250 GT Berlinetta Lusso.)
So....now I've been looking at used Honda S2000s and trying to figure out what kind of numbers make sense to take out a loan on one, as long as the dealer works things out to my satisfaction. Of course this S2000 needs to be blue, and a 2006 or newer since that's the first year they had drive-by-wire throttles which gives more ECU tuning flexibility. I found one, at a dealer that's a 9 hour drive from me, and has a silly front lip spoiler (the fact that it's OEM makes it slightly less silly maybe?) that I would likely scrape to all hell on all the super-steep Wisconsin driveways. But it's the right color, has a fresh replacement convertible top, and is totally stock except for an aftermarket headunit with bluetooth, and the little speakerphone microphone is perched on the steering column.
This is a terrible idea of course, because while in the short term my monthly costs would go down by perhaps a couple hundred bucks if I play things right, long term, I'd be spending a lot more money on a car that even though it holds its value well is still a depreciating asset, that I would still store in the winter, and would still be more vehicles than I should have if I move to Chicago or DC.
And yet..................