By the powers bestowed upon me by Doug of Muro, I award Sir Silvestro with his official Commie.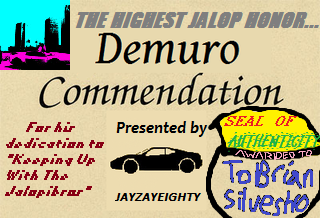 *Polite claps, followed by SPEECH! chant*
EDIT: The stylistic decision to link the "e" and "s" in Silvestro has caused for the last name to look like "Silverstro." Please do not take this dreadful oversight as an example of Demuro commendation practice!