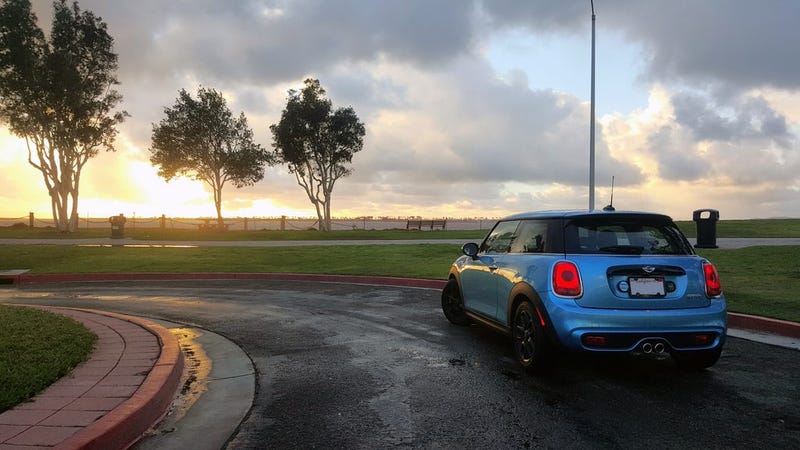 Tax return came(and went) with enough breathing room to be "responsible" but still be able to get something nice for this little blue bomber here. And that something was the NM Engineering Power Module.
Right away, I'm weary about messing w/ the ECU and fine tuning of these new engines and "Twin Power" turbos, and to be honest, I haven't really messed with a car newer than the late 80's(as far as go-fast mods) so my caveman brain is scared and frightened about all the magic I could undo in that witchcraft box under the hood of a 6 month old car. That said, Ugg only know fast, and Ugg need faster.
The NM Power Module has been out for quite a while, and everyone says it's great. Of the many reviews I've read, only one of them ever said it threw a code at them and NM was on the case to work with them to get it resolved. Everyone says the guys @ NM are easy to get a hold of and will answer any questions, and I can vouch for that too when I was looking for info before I bought mine.
So there it is, nestled behind the airbox in front of the red positive terminal. You'd miss it, even if you were looking for it. Installation was cake - remove the plug into the throttle body, plug the NM in, and plug the old cord into the back of that. I didn't need to remove as much as the instructions stated either, just the front air intake and that's all you need. I was done in 10 minutes for a 1st-time install.
And then I drove it. Holy shit.
I'm sure I look like a damn idiot(moreso) in this car now. I was happy with it before - 190 HP is a blast in this thing in Sport Mode, and in the 6 months I've had it, I'm averaging 31.1 MPG, so I'm almost a responsible adult. But with this thing in it, it's suggested that I'm now at 232 HP and 257 TQ. I'm inclined to believe I'm close, if not at those numbers. I've been ripping around in it for a day or so now, and my God... It's wonderful. That much HP in something so little? You know that dumb look you get on the power? You can FEEL how stupid you look. I grin like an idiot every time I hit the throttle actuator.

It has 2 settings, 91 octane low, and 100+ octane high. The guys at NM, and several others have been running it in high w/ basic 91+ without issue, but NM states if you're going to a track day and are going to beat the hell out of it for a while, do go for the 100+ to stay safe. Several other piggybackers(Burger Tune is popular as well) are all in the "91 is fine for everything" camp. Even BMW tuners seem to think "the ceiling is high" on the B48 engine, especially since the Cooper s has the lowest rating of all the cars with this engine. The John Cooper Works F56 is rated at 231 HP, and the 730i is getting 254 HP out of its stock trim on this plant.
So yeah, less than $400 for 44HP, a well-backed and proven product, and the ability to completely remove it w/ no trace(so everyone has said) in 5 minutes? Yeah, buy this for your 2014+ Cooper S.