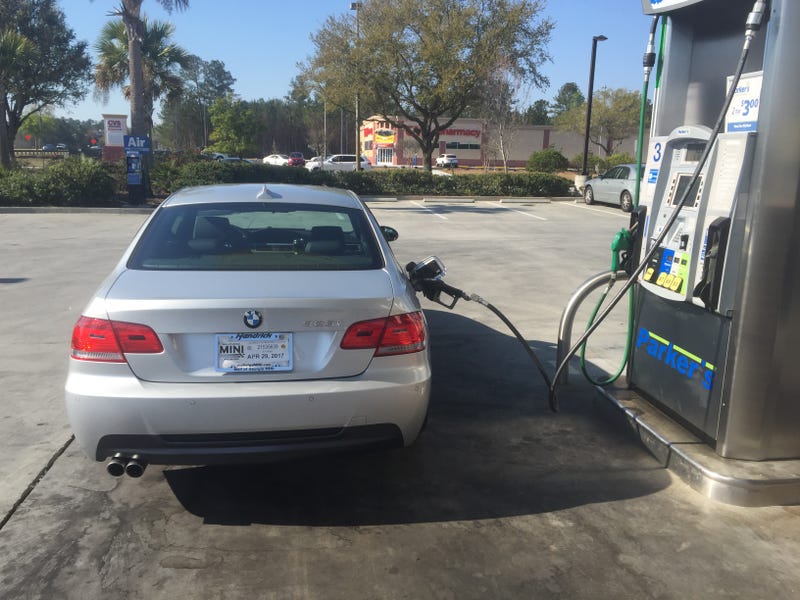 I know I already have the ultimate E9X, but I'm really enjoying driving this. It's put a massive smile on my face. I guess after 2.5 years of owning the M3, it had become normal. I still enjoy driving it, but I guess the special feeling I got when I drove it kind of went away. I think this is going to make me enjoy it more. Speaking of the M3, there will be an E92 vs E90 comparison at some point, probably a month or two into owner ship; I'm going to nerd out on all the difference and not just in power, but in things like outlet placement, yeah that level of BMW nerd.
I can also tell I really like it because I'm actually driving it. The day I got my 128i I went for a joyride, I came home parked the 128i and then took the M3 on a joyride.
So far the only problem with the car is the USB and Aux inputs in the center arm rest seem not to be working. I drove to BMW to see how much it would cost for them to look at it. I'm not paying $93 for them to just look at it when you can buy a new USB/Aux for less than that. I pulled the fuse and it seems to be fine and the socket next to it works. I solved the music problem by loading some onto a USB and then putting that into the USB port in the glovebox, so this problem might take me a little to address.
While I was at BMW, I saw this:
Thought it was worth sharing.
Edit:
Got the all important oppo sticker on.