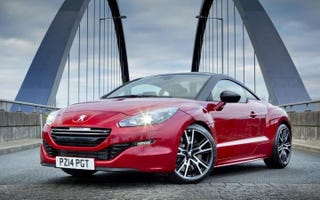 Look at it isn't the Peugeot RCZ-R awesome, saw a non R model this morning. Why do I like it:
Quirky-ness
French-ness
Double Bubble Roof
Copper coloured roof pillars
Why I don't like it:
Previous 308 platform which is kinda meh
The nose is kinda weird
Still would buy one if I had the money
I mean look at it!!