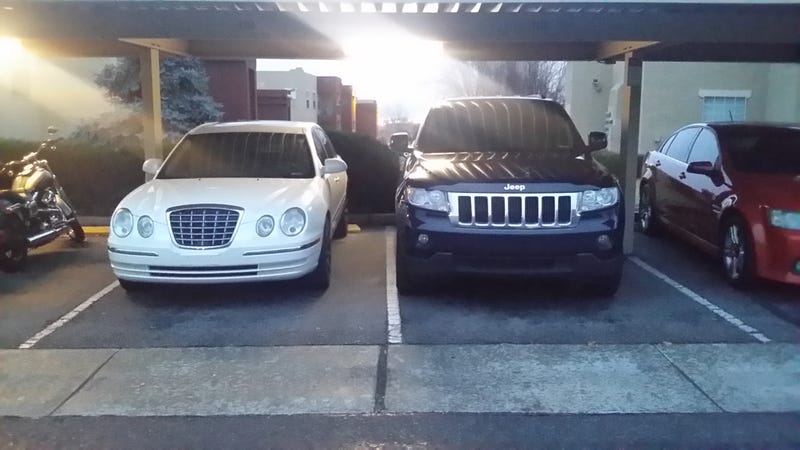 Look at those handsome faces! You would think that Kia and Jeep go together like chili and donuts but I say there is a chicken and waffles thing happening here. Hmm, I'm looking at these two and that JEEP-branded zit is catching my eye for the first time. I'm only going to take that one off the front.
The WK2 is now at 94,000 miles (18 months ago it was at 34,000 miles). That means this thing will be at 160,000 miles by November of 2018. That's as far out as I planned for the WK2 to be a reliable work horse. I'll need to start thinking of a work replacement.
Different note, I'm watching Nissan Titan prices since the launch was so poorly done and they started out with the fully-loaded XD diesel before the market/dealers/plant were ready for it. That means the 2016 Platinum Reserve XD Cummins should be listing around $33,000 when I get the WK2 paid off in early 2019. I'm not a truck person at all but that potential value proposition is right in my deal zone.
Nothing to report on the XF. It is incredible how meh the car is until you dial it into sport, hit dynamic mode, then paddle it like you're a nun just transferred to an inner-city school district. But the fact that besides the badge it's pretty understated (and sooo cheap to buy) is why I grabbed it. I just need to learn to love it as much off throttle as I do on throttle.